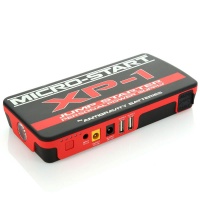 Micro-Start XP-1£124.96
The Micro-Start XP-1 PPS (Personal Power Supply) is the BEST-SELLING mini jump-starter product that started it all. Winner of the SEMA New Products Award in 2013, it was the first & ORIGINAL mini jump-starter and is considered the industry standard in its class. So small it fits in your pocket yet so powerful it starts cars, trucks, motorcycles, ATVs, UTVs, snowmobiles, watercraft and more!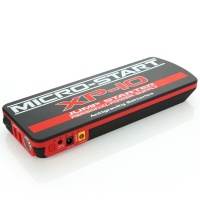 Micro-Start XP-10£154.16
The Micro-Start XP-10 PPS (Personal Power Supply) is unrivalled for performance & quality in the mini jump-start segment. It was the TOP RATED Jump Starter by Consumer Reports in July 2015. That says a tremendous amount about the quality and abilities of Antigravity products. This is our MOST POWERFUL Micro-Start. Only 9″ x 3″ x 1.25″ it's small enough to fit in your hand yet has the amazing power to Jump-Start Diesel vehicles up to 4.5L plus any car, truck, motorcycle or other powersports vehicle. It has proven to be the go-to device for professional mechanics as well as everyday riders and travellers.